Publikacji patronuje  fundacja Oscar
Od dziecka wpajane są nam pewne wartości
Przez całe życie, a zwłaszcza w dzieciństwie i w okresie dojrzewania, do naszych mózgów docierają setki, a może nawet tysiące ograniczających przekonań. Już jako dziecko słyszymy: Nie rozmawiaj z obcymi, obcy są niebezpieczni, Nie wychylaj się!, Pieniądze nie rosną na drzewach!, Nie dasz rady, nawet tego nie próbuj!, czy zwykłe Jesteś na to za mały!. W młodości słyszymy: Ucz się dobrze, to zdobędziesz dobrą pracę, Żeby być bogatym, trzeba pierwszy milion ukraść itp. Co gorsza, stwierdzenia te najczęściej słyszymy od osób najbliższych naszemu sercu, które traktujemy jak autorytet. Zazwyczaj wypowiadają je nasi rodzice, dziadkowie, opiekunowie, nauczyciele, a czasem nawet nasi przyjaciele.
Kiedy rodzice wymawiają te słowa, zapewne mają dobre intencje. Zależy im na bezpieczeństwie dziecka, boją się o nie i chcą je chronić. Jednak przy okazji je okaleczają. Każda taka uwaga wdrukowuje się w umysł dziecka, w umysł młodego człowieka i po pewnym czasie staje się przekonaniem. A wiarę w przekonania jest bardzo ciężko przezwyciężyć.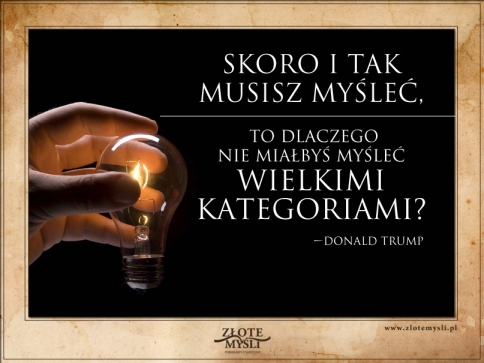 Kto chce, aby jego dziecko w wieku dorosłym nie bało się realizować swoich marzeń?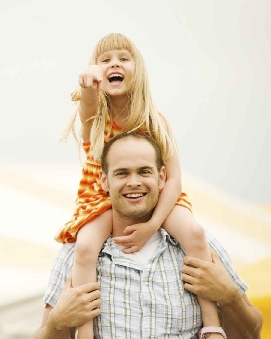 Publikacja ta jest adresowana do rodziców, którzy chcą już od najmłodszych lat wpajać dzieciom teorie związane z sukcesem, motywacją, pozytywnym myśleniem i odwagą.
Te inspirujące bajki dla dzieci można odtwarzać lub czytać swoim pociechom do poduszki, lub jako rodzaj rozrywki w ciągu dnia. Zawarte w opowiadaniach przesłanie dotrze do młodych umysłów naszych pociech i zagnieździ się w nich, aby wkrótce wykiełkować i przynieść niesamowite plony. Opowiadania te mogą być również kierowane do starszych dzieci.
Mają one charakter uniwersalny i można na nie patrzeć jako na metafory - wówczas mogą być kierowane do dorosłych czytelników. Uważam, że ich wpływ na dorosłego czytelnika może być równie silny jak na dzieci. Charakter tych bajek może przypominać opowiadanie Spencera Johnsona Kto zabrał mój ser?, które stało się światowym bestsellerem.
Specjalna wersja dźwiękowa
AUDIOBOOK
Wersja dźwiękowa (audiobook) została nagrana przez profesjonalnego lektora i zapisana w formacie MP3. Dzięki temu wystarczy, że kupujesz audiobooka, wgrywasz go na swój odtwarzacz MP3 i od razu:
możesz słuchać, książki gdziekolwiek jesteś;
nie potrzebujesz ani odpowiedniego oświetlenia, ani użycia rąk - możesz np. jechać samochodem i słuchać, ćwiczyć na siłowni i słuchać...;
dzięki wielokrotnemu przesłuchaniu materiału świetnie sobie utrwalisz motywacyjne treści książki i łatwiej wprowadzisz je w życie;
jeśli jesteś słuchowcem - będziesz zaskoczony tym, jak łatwo i przyjemnie przyswaja się wiedzę dzięki audiobookowi.
Wersję audiobook możesz zamówić, wybierając odpowiednią opcję podczas dodawania publikacji do koszyka na dole strony.


Posłuchaj darmowego fragmentu
Od autora, Sławomira Żbikowskiego:
Od siedmiu lat jestem tatą. Mam dwóch synów, którzy są moimi oczkami w głowie. Wiele wieczorów spędziłem, zastanawiając się, w jaki sposób sprawić, żeby moi synowie mieli łatwiejszy start w życiu niż ja. Wymarzoną sytuacją byłoby, aby dzieci przyswoiły sobie teorie sukcesu wraz z mlekiem matki. No ale tak różowo nie jest. Dlatego pomyślałem o innych metodach. Metodach na tyle prostych, aby można je było wprowadzać już gdy będą w wieku 45 lat.

Jakiś czas temu wpadłem na pomysł spotkań rodzinnych, podczas których stawiamy sobie cele na najbliższy tydzień. Podczas takich spotkań dzielimy się również swoimi opiniami, mówimy, co nam się w minionym tygodniu podobało, co udało nam się osiągnąć itp. Ponadto na spotkaniach tych wspólnie omawiamy plany na przyszłość (wyjazdy rodzinne czy też zwykłe wycieczki). Uważam, że jest to świetna metoda, ucząca dzieci optymizmu i celowego życia. Polecam tę metodę również Tobie. Warto ją wprowadzić we własnym domu. Moje dzieci i my jako rodzice wiele się dzięki tym spotkaniom nauczyliśmy.

Innym pomysłem było wprowadzenie afirmacji. Metodę tę nazwałem magicznym zaklęciem. Przygotowaliśmy wspólnie treść afirmacji (magicznego zaklęcia), którą wypisaliśmy drukowanymi literami na czerwonym arkuszu papieru i zawiesiliśmy nad łóżkiem syna. Każdego dnia, rano i wieczorem, syn kilkakrotnie powtarzał swoje zaklęcie: Jestem grzecznym, miłym, radosnym i uczynnym chłopcem. Moim zdaniem metoda ta dała dobre rezultaty i mimo że syn przestał już tę afirmację stosować, nadal widzimy jej pozytywne skutki.

Jednak wszystko to są zaledwie drobne elementy. Chciałem zacząć wykładać im podstawy teorii sukcesu jak najwcześniej. Zanim dzieci nabiorą ograniczających przekonań. Chciałem to zrobić, zanim będzie za późno. Jednak nie było możliwe mówienie im o tym wprost. Zdawałem sobie bowiem sprawę, że są na to jeszcze zbyt młodzi. Brak im pewnych podstaw związanych z dotychczasowym poziomem ich wiedzy.

Ostatnio znalazłem jednak rozwiązanie tego problemu. Po prostu go obszedłem. Zamiast wykładać tę teorię w sposób dostępny w poradnikach (kierowanych do dorosłego czytelnika), zastosowałem formę bardziej dostępną dla dzieci. Wymyśliłem cały zbiór bajek, swoją tematyką związanych z teorią sukcesu. Bajki te zaprezentowałem swoim dzieciom i wiem, że to działa. Za pośrednictwem bajek wiedza ta dociera do nich i zakorzenia się w ich główkach. Jestem przekonany, że dzięki niej ich życie stanie się znacznie łatwiejsze.

Dziś trzymasz w ręku publikację, w której znajdziesz wspomniane przed chwilą bajki. Nazwałem je Bajkami z sukcesem w tle i mam wielką i szczerą nadzieję, iż wkrótce staną się one ulubionymi opowieściami Twoich pociech, a także Twoimi. Niech ta wiedza kiełkuje w ich rozumkach i zapewni im znacznie łatwiejszy start w dorosłym życiu.Sławomir Żbikowski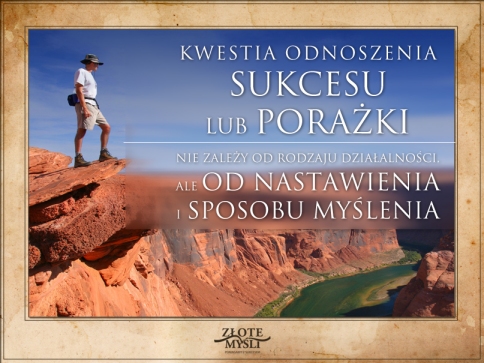 Twojemu dziecku będzie łatwiej żyć, jeśli będzie wiedziało, że:
- okazywanie i odczuwanie wdzięczności za to, gdzie się jest i co ma jest jednym z najpotężniejszych fundamentów wspaniałego charakteru;
- biadolenie i narzekanie nie przynosi w życiu zbyt wiele dobrego, a wręcz powoduje same komplikacje;
- warto marzyć i marzenia przekształcać na cele;
- nie pieniądze czynią człowieka bogatym, ale dzięki pieniądzom może zadbać o siebie, swoją rodzinę i realizować swoje pasje, co czyni go człowiekiem bogatym.
Jeśli chciałbyś takie wartości przekazać swojemu dziecku, zapraszamy do zakupu tej publikacji, zawierającej inspirujące bajki dla dzieci, którego będziesz mógł odtwarzać dziecku do poduszki.